An opportunity for people to reconnect
If you are unsure of what to do and how to go about arranging a funeral parlour in Singapore and when someone passes away, we are here to help you understand the process.
Strategically based in the heart of Bishan & Ang Mo Kio, yet with the close proximity to the central district, the area offers privacy and tranquility for families.
Furnished with modern decor that enhances the ambience of the parlour, Mr Ang's love for its diverse and mixed culture ensures that families will be able to have a comfortable experience. We trust that you will feel at home in our surroundings that remain true to its culture.
Surrounded by peace for a quiet reflection & an eternal resting place for your loved one.
A private & discreet sanctuary
A place of calm, meditation and reflection strong enough to hold the heaviness in our hearts. Reflecting our diverse community, regardless of religion, families and guests can be part of the shared time in privacy and comfort.
Full Amenities Catering To Your Every Needs
Each parlour has its own private guest toilet in a palette of modern oak and cedar wood accents. Regardless of the type of room, all rooms are furnished with audio-visual equipment and LED presentation to remember your loved one.
Exclusive Value-added Services
It all begins the moment you arrive at our parlour. Our dedicated AYS team will show you around our premises where all our parlours are equipped with the necessary service you need. You and your guest will be served with light refreshments and snacks.
Explore AYS Remembrance Hall
Buddhist Funeral
• Guest Toilet • Safe Deposit Box
• Shower Facility • Thermal Kettle • Audio Player
• Reception Desk • Internet Access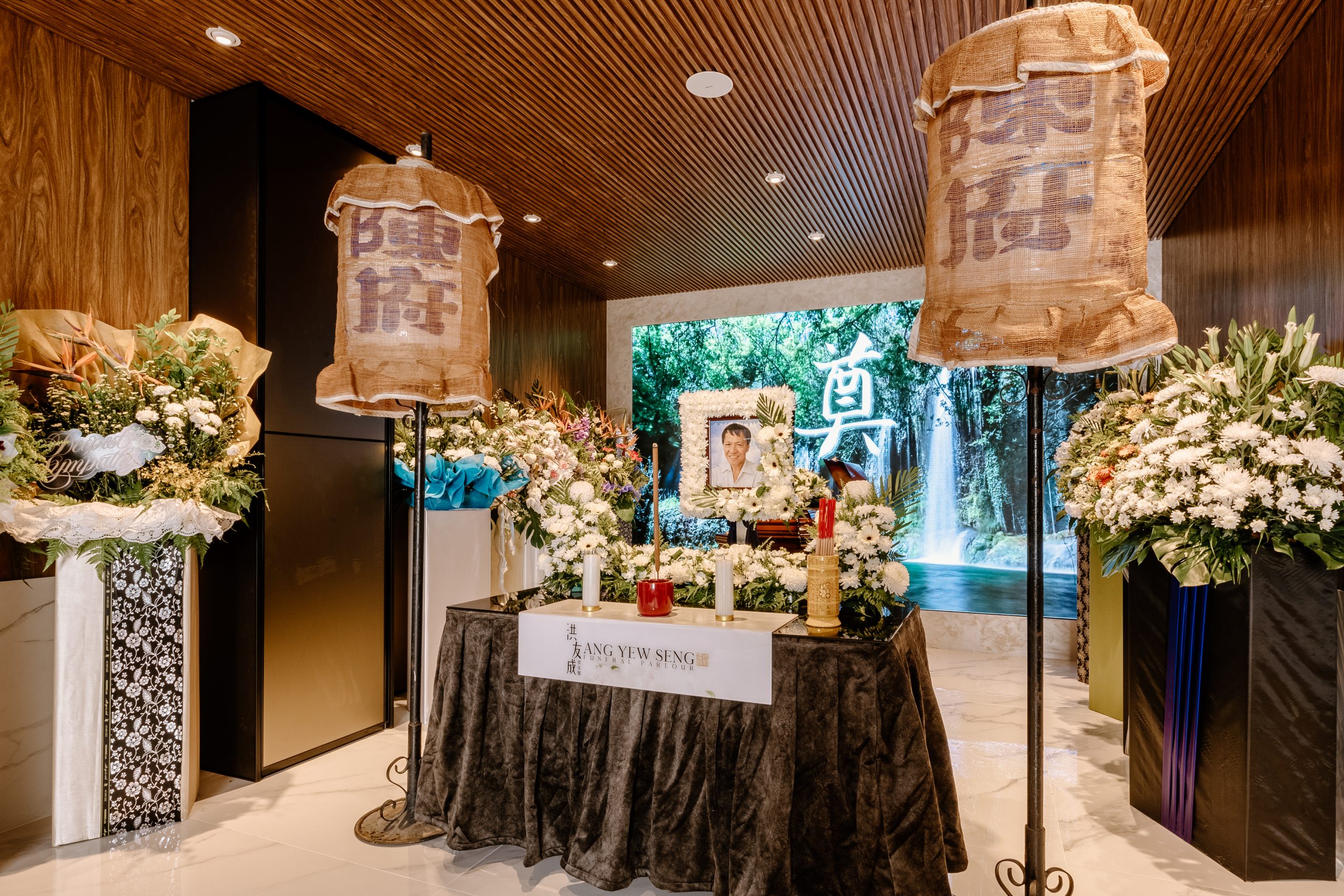 Taoist Funeral
•
Guest Toilet • Safe Deposit Box
• Shower Facility • Thermal Kettle • Audio Player
• Reception Desk 
• Internet Access
Christian | Catholic Funeral
•
Guest Toilet • Safe Deposit Box
• Shower Facility • Thermal Kettle • Audio Player
• Reception Desk 
• Internet Access
Freethinker Funeral
•
Guest Toilet • Safe Deposit Box
• Shower Facility • Thermal Kettle • Audio Player
• Reception Desk 
• Internet Access